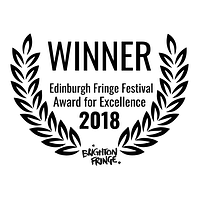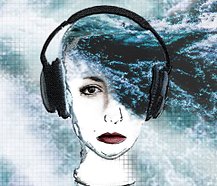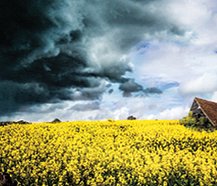 Cast and Creative Team
PERFORMER Jill Rutland
WRITER Jodi Gray
DIRECTOR Ross Drury
SOUND DESIGN Chris Drohan
LIGHTING Lewis Logan Fowler
PRODUCER Jill Rutland
PRODUCER Jessica Cheetham
Production Details
08 - 11 MAY, 2019
Brighton Fringe Festival
06 - 10 MARCH, 2019
VAULT Festival
01 - 19 AUGUST, 2018
Underbelly, Edinburgh Fringe
16th JUNE, 2018
Theatre in the Mill, Bradford
EDFRINGE REVIEW
"This hypnotic and intimate experience of storytelling was truly compelling and I left wanting to hear more"
THE SCOTSMAN
"Thoughtful, at times unsettling, and extremely distinctive piece of sci-fi theatre... a piece that creates a refreshing space for late-night contemplation and stillness"
BRIGHTON AND HOVE NEWS
"Spellbinding"
As the memories of former patients collide violently with her own, a child psychologist attempts to record what she's spent her whole life trying to forget.
But as Time loosens it's grip, and her recording equipment begins to argue back, we hear the inner workings of a mind on the brink of collapse.
With a microphone shaped like the human head and an audience with wireless headphones on, vivid soundscapes and whispered memories wash over the audience as they try to puzzle together the missing pieces of an almost forgotten life.
An isolated cottage, deep in the English countryside.
John makes a surprise visit to his ex-partner Helene, whom he abandoned nine years ago. In his dreams, a young girl has been calling him Daddy, begging him to come and save her...
On arrival, John finds out that Helene is no longer the timid girl she was, and as a storm rages outside, a nine-year-old girl looks on.
LONDON THEATRE 1
"Director Ross Drury uses the small stage well and moves his actors around with the deft touch of a chess grand master."
Production Details
05 - 28 AUGUST, 2016
Zoo Venues, Edinburgh Fringe
Production Details
07 - 29 AUGUST, 2015
Greenside, Edinburgh Fringe
GINGER HIBISCUS
"Has the ability to provoke, to show the darkness alongside the light"
Cast and Creative Team
ADOLPH Tice Oakfield
GUSTAV Paul Trussell
TEKLA Rachel Heaton
PLAYWRIGHT Neil Smith
DIRECTOR Ross Drury
MOVEMENT Jill Rutland
PRODUCER Jessica Stewart
DESIGN Leah Sams
LIGHTING Lewis Fowler
SOUND Lewis Fowler
FEMALE ARTS
"They really have created true art...what an innovative triumph it is."
Production Details
24 MARCH - 11 APRIL, 2015
The Jack Studio Theatre
Cast and Creative Team
OLGA Violet Patton-Ryder
MASHA Jill Rutland
IRINA Sarah Cullum
NIKOLAI / JAMIE Luke Barton
PLAYWRIGHT Neil Smith
DIRECTOR Ross Drury
MOVEMENT Rose Ryan
PRODUCER Jill Rutland
DESIGN Jacob Lucy
LIGHTING Michael Corcoran
SOUND Chris Drohan
Production Details
18 OCT - 05 NOV, 2016
The Jack Studio Theatre
EDFRINGE REVIEW
"A very skilled piece of theatre which performs the almost impossible feat of delivering a genuinely frightening spectacle."
BROADWAY BABY
"The seconds of silence that reverberate when the lights go down are evidence of this play's potency."
EDFRINGE REVIEW
"Suffocatingly intimate..."
Cast and Creative Team
JOHN Luke Barton
HELENE Jill Rutland
WRITER Neil Smith
DIRECTOR Ross Drury
MOVEMENT Rose Ryan
DESIGN Living Record
LIGHTING Michael Corcoran
Cast and Creative Team
GEORGE Luke Barton
JUDE Jill Rutland
WRITER Neil Smith
DIRECTOR Ross Drury
PRODUCER Jill Rutland
DESIGN Living Record
LONDON PUB THEATRES
"This is a strong, challenging play with outstanding performances, funny, tender but with a dark political commentary at its heart."
A YOUNGER THEATRE
"An extremely interesting take on the coping mechanisms that we acquire in order to handle the harsh reality that all of us will age, and many of us will forget"
An empty hotel in the heart of a conflicted city. People are rioting, banks are burning, and Adolph's mind is playing tricks on him.
As he anxiously waits for his wife to return, he finds safe haven in the company of Gustav, the only other guest.
But his new friend may prove even more dangerous than the demons in his own mind.
1905. Moscow. Three sisters return to the capital to find it is no longer the peaceful city of their childhoods.
2011. London. Three siters try to stay afloat in a city on the brink of tearing itself apart.
Situated around the events leading up to the St. Petersburg massacre and the London riots, After Three Sisters is an intimate and anarchic look into what makes a city and a family turn on itself.
FRINGE GURU
"Echoes will definitely stay with you… but when you find yourself on your own on a dark night, you might wish that it didn't."
After Three Sisters
by Neil Smith. Inspired by Chekhov
Creditors
by Neil Smith. After Strindberg
FRINGE GURU
"I felt tears pricking my eyes...This play composts you. You'll crumble but be better for it."
A darkly comic story of an elderly couple with a past that refuses to stay buried...
George and Jude seem like your typical elderly couple, gardening and bickering through their winter years. But as they nervously wait for their daughter and granddaughter to arrive, they're forced to confront the violence and tragedy of their youth.
Reunion is a bittersweet exploration into the power of memory, the lies that bind, and how far we'll go to justify our past.